A Dying Hare by Remai Modern features a kitschy, pastel-toned breakdown
---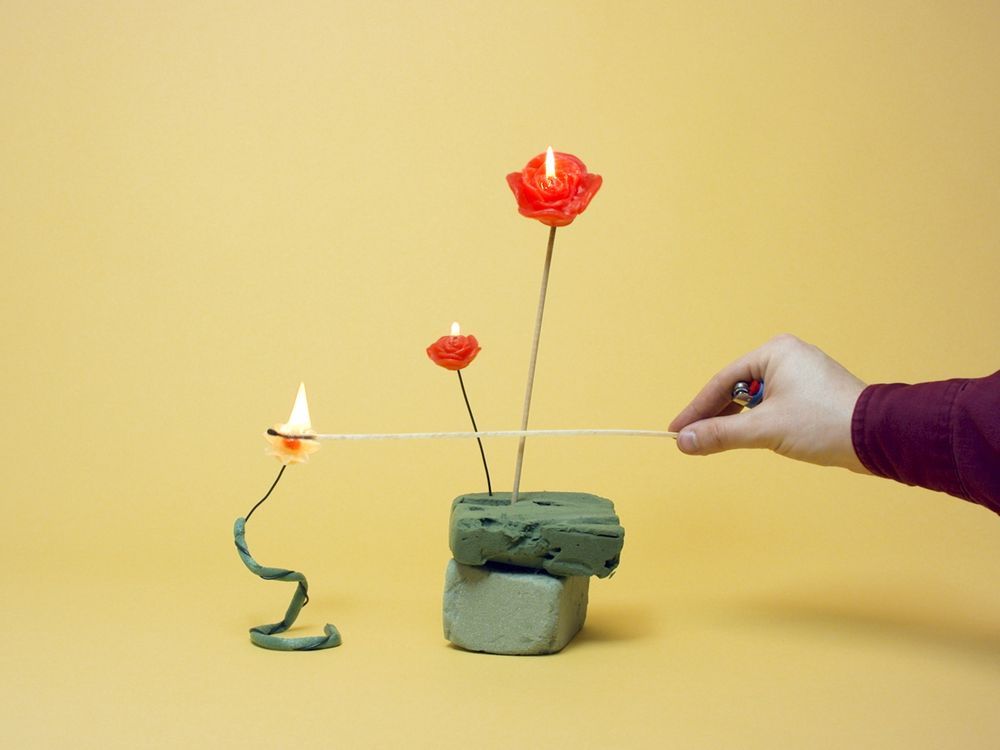 Regina artist Nic Wilson's video project Dying Hare can be viewed throughout the gallery until March 6, 2022.
Reviews and recommendations are unbiased and products are independently selected. Postmedia may earn an affiliate commission on purchases made through links on this page.
Content of the article
Contemplating slow combustion is the central idea of ​​Regina artist Nic Wilson's latest work.
Content of the article
Remai Modern patrons can view Wilson's video project, A Dying Hare, on video screens throughout the gallery.
The roughly seven-hour video shows a series of burning candles over time. For those who pause for a moment to watch the video, the changes the candles undergo are almost imperceptible.
Wilson, a writer and multimedia and performance artist, says the work was inspired by the painting Still Life with a Dead Hare. Like many works by Dutch artist Jan Weenix, it depicts the spoils of a hunt, in this case a hare.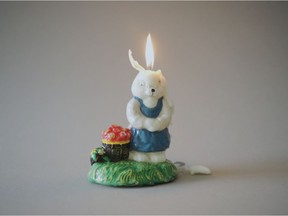 The still life genre captures the processes of decay and death in a single frame – but what if they could always be contained in multiple frames of a video? This line of thinking prompted Wilson to work on A Dying Hare.
"I was interested in how moving images could relate to still life and how you could see almost imperceptible decay over a long period of time," Wilson said.
"That's how I came to think about candles and watching them flow, and how the way candles change is just on the edge of perception. I know a lot of people who watch the videos talk about them almost like stills, because they don't have the quick change you associate with watching movies or something like that.
Along the same lines, it's easy to look away for a moment and then look back to find that a large part of the candle has suddenly melted. The work looks at how people struggle with the limits of their perception, Wilson said.
Content of the article
"I think a lot of my making these videos is not just about the boredom, but the frustration of waiting. In one of the other videos, Not Long Now, it's about this feeling about the future and being in a constant state of patience, of worrying about what is to come.
"So I think it's a very existential question, how do you experience the flow of life and the things that happen in the sequence of that flow?"
A Dying Hare can be seen throughout the gallery until March 6. Wilson's project also includes an upcoming public performance at the gallery and the release of an artist's book, both later in 2022.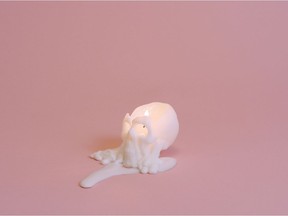 Postcommodity: Time Holds All the Answers opens at Remai Modern

Creative Isolation: Marcy Friesen Finds Art in the "Useless"
News seems to be flying towards us faster all the time. From COVID-19 updates to politics and crime and everything in between, it can be hard to keep up. With that in mind, the Saskatoon StarPhoenix has created an Afternoon Headlines newsletter that can be delivered to your inbox daily to ensure you are up to date with the day's most vital news. Click here to subscribe.