A one-eyed cat hides on an oil rig
---
A one-eyed black cat that ended up in an offshore facility has been sent home, five years after it went missing.
This North Sea tiger – apparently known as Joe but nicknamed "Jack" and "Cyclops" by offshore workers because of his eye impairment – appeared Wednesday evening from a storage container aboard the platform. Buzzard form.
The intrepid explorer appears to have stowed away in a container bound for Peterhead, apparently ending up on the CNOOC-operated rig some 60 miles northeast of Aberdeen.
'One-eyed Joe' had been a stray, regularly attending HMP Grampian in Peterhead, but the Scottish SPCA said that following his offshore adventure they scanned his microchip and found his name was actually Dexter, and not only – has an owner and has actually been missing for five years.
Aimee Findlay, Scottish SPCA Animal Rescue Officer, said: "We were alerted to an incident yesterday where a cat was found in a shipping container off the coast.
"We have no idea how the cat ended up there, but we went to the helipad this morning to pick him up.
"The cat had been nicknamed 'one-eyed Joe' by the prison who had been feeding him for five years, but after checking him for a microchip, it turns out his real name is Dexter and he's been missing for five years !
"We are delighted that he was well cared for during the time he disappeared, but we were even more delighted to be able to reunite him with his original owner thanks to his updated microchip."
The appearance of the cat surprised the offshore workers.
A tongue-in-cheek security card filled out for the stowaway suggests the night deck crew "ran away in fear" upon the surprise discovery of their new teammate.
Staff at HMP Grampian in Peterhead are said to have contacted the workers who found the cat to say he had been living near the prison for some time and caring for them – even under their own nickname 'one-eyed Joe' ".
Comments from local residents described him as a "much-loved" cat who chooses to sleep in the jail at night, where he is "shocked" by staff and inmates.
Other reports suggest he is also well known to staff at global logistics group ASCO's Peterhead supply base, and where he appears to have been hiding for his overseas travels.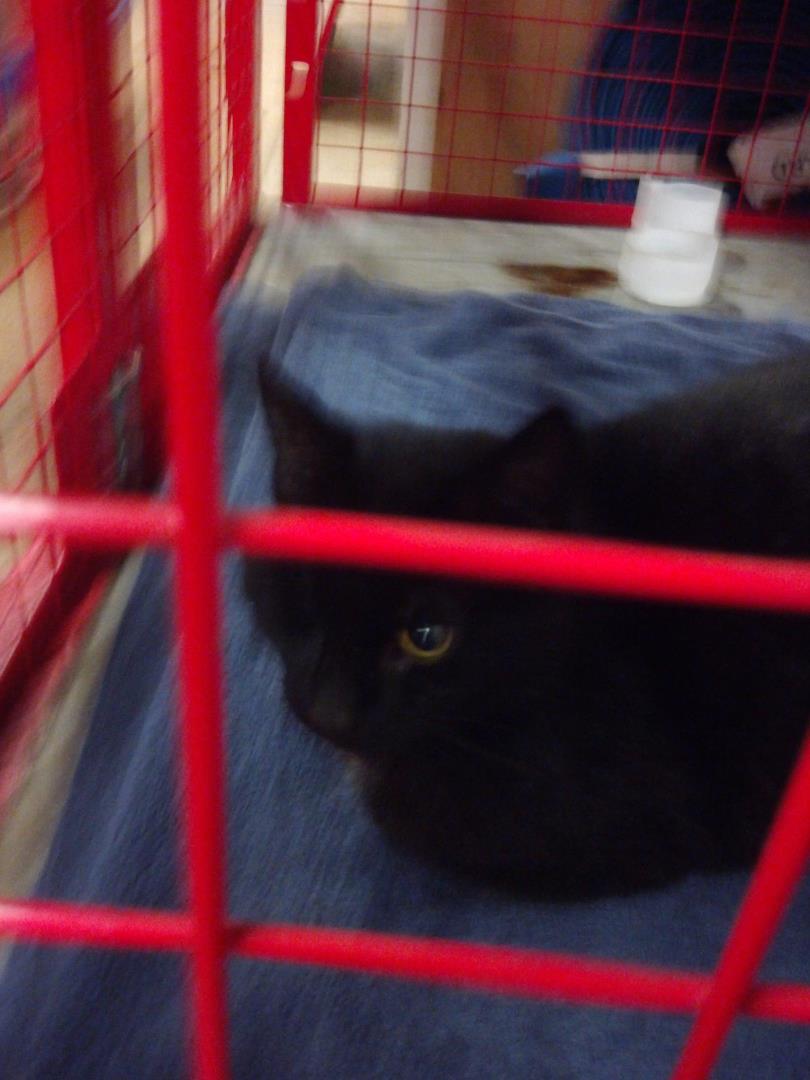 Joe was apparently 'spoiled rotten' by workers while overseas, receiving 'lots of attention' and 'lots of chicken treats from the kitchen'.
The Scottish SPCA picked him up earlier this morning after a personal helicopter ride to shore.