An operator applauds the first gas from a wind and solar platform off Trinidad
---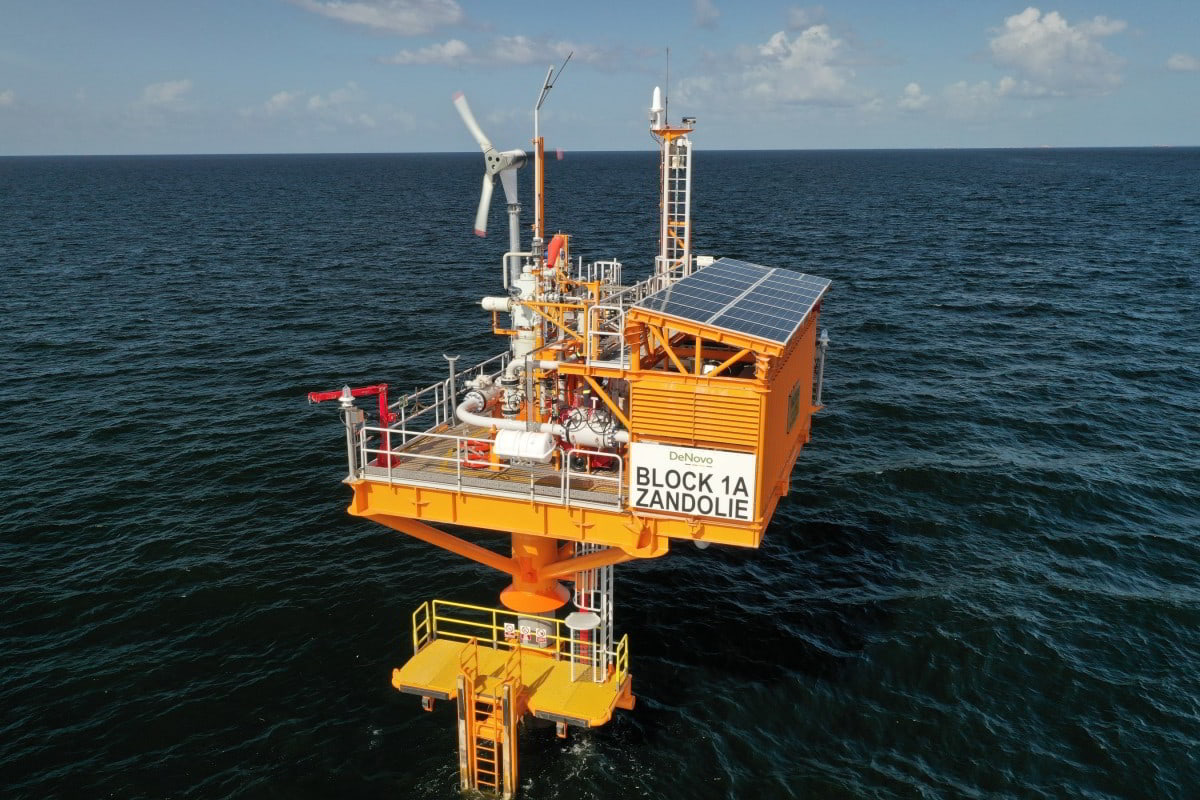 DeNovo Energy, a subsidiary of Proman, has completed the first gas of a project involving a platform powered by renewable energy, located offshore western Trinidad.
Following a FEED contract won by DeNovo in May 2020, Aquaterra Energy has completed the engineering design of a Sea Swift-type offshore platform for the Zandolie Field.
The company distributed several contracts in 2021 aimed at bringing its Zandolie project to life. To that end, the firm awarded a Shore Services contract to Peterson in October 2021, following the contract to build, install and commission its new Zandolie Platform with United Engineering Services awarded earlier that month.
In December last year, DeNovo awarded a contract to Oil Plus to develop a strategy and maintenance program for this platform that would support its green strategies and ambitions to deliver a low emissions future. of carbon.
In an update on Wednesday, DeNovo Energy announced the first gas delivery of its Zandolie field in Block 1A in the Gulf of Paria, located approximately 45 kilometers offshore from the Point Lisas industrial area, explaining that this is its second offshore field development in this block on the west coast from Trinidad.
Claus CronbergerCEO of Proman Trinidad and Tobago and Chairman of DeNovo, said: "Zandolie's first commercial gas supply is a significant achievement. Within the Proman family of companies, we have always been driven by innovation and the use of best-in-class technology in our facilities, and Zandolie exemplifies this thinking. Our DeNovo and Proman Trinidad and Tobago teams, along with our local contractor partners, did an outstanding job delivering this world-class facility.
"Together, we have achieved an important first for Trinidad and Tobago, demonstrating our commitment to improving the competitiveness of the local energy sector, increasing the security of our country's gas supply by developing locked gas reserves and continuing to provide opportunities to develop local talent."
According to the company, Zandolie – with an investment of $52 million – was completed in 31 months amid the Covid-19 pandemic and there have been no lost time incidents (LTIs) to date from 476,613 working hours with around 371 people employed at the peak of construction. The company further explained that overall, the Zandolie project was delivered with 56.4% local content spend.
Based on DeNovo's statement, Zandolie is a single-well, driver-backed platform with a nameplate capacity of 40 MMSCFD. The Zandolie unmanned gas production platform uses a combination of power generated by a wind turbine and a solar bench, with a battery to store any excess energy.
While the field development builds on Iguana's existing infrastructure, allowing for a more compact, lighter and more efficient upper structure, the space savings achieved also minimize the use of steel in the design. , allowing a modular design and "greater use of local manufacturing services."
The self-powered platform with a wind turbine and a solar bank uses a dual-energy resource to reduce the risk of intermittency, eliminating the need for traditional diesel generators for power, which significantly reduces emissions, including those associated with maintenance and refueling visit logistics. the platform.
Bryan RamsumairCEO of DeNovo, said: "This critical step in the development of DeNovo's second field highlights the team's commitment to continuous improvement and learning. We have strived to provide a greener and more local platform. The result is that the Zandolie platform is locally manufactured that is powered by 100% renewable energy – and will minimize the carbon footprint of our operations.
"We intend to continue to gain access to new acreage to enable us to complete more projects like this on a regular basis. With Zandolie, DeNovo demonstrates that our future energy industry can be done locally and with a lower carbon footprint, both aligned with the country's development goals. »
The company explains that the "innovative" the integration of renewable resources makes Zandolie "the first design of its kind in Trinidad and Tobago." Powered by wind and solar energy, the 100% renewable energy-powered platform was also entirely manufactured in-country, affirming DeNovo's commitment to reducing its carbon footprint and maximizing local talent and resources. .
This platform was designed to prevent the slippage of methane in the transport of gas during the extraction process and in its movement to the company's onshore gas processing facility in the Point Lisas industrial zone.
Additionally, rig construction was completed at the local United Engineering Services Limited (UESL) fabrication yard, and the Zandolie drilling campaign was also safely conducted by the local 110 Well Service Platform.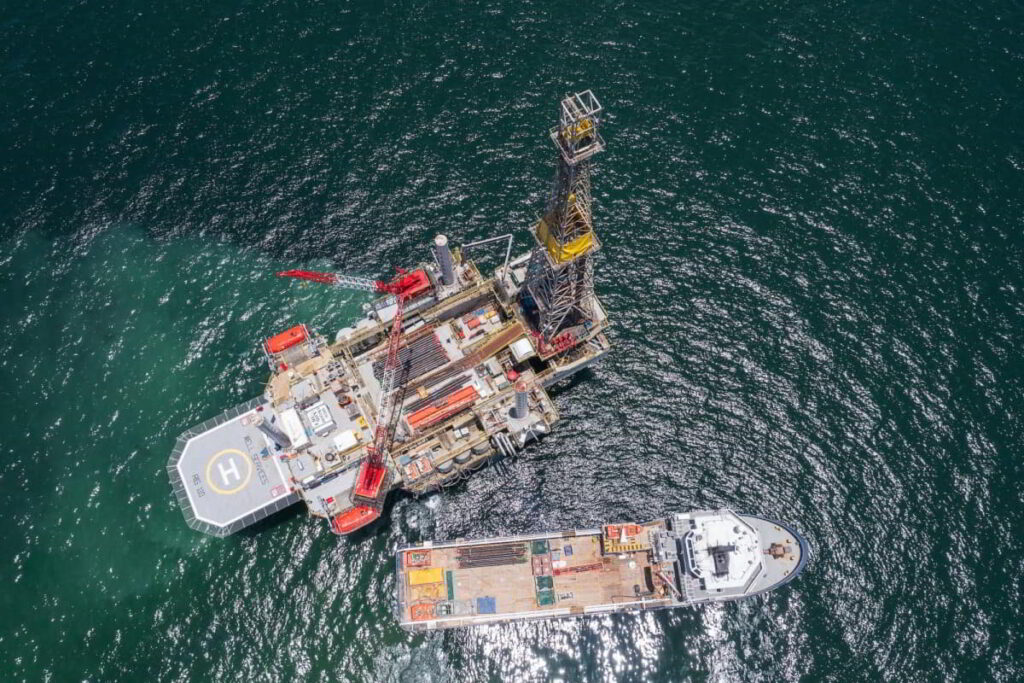 Stuart R. YoungMinister of Energy and Energy Industries, said: "I am very pleased to witness this successful milestone that DeNovo has reached. The history of local manufacturing and skills as well as personnel used for Zandolie proves that it can be done. I encourage DeNovo to continue to seek out opportunities for increased gas production in Trinidad and Tobago and I hope you will be more successful."