British Natural Artists Brushes – Extended Handmade Oil Painting Kit
---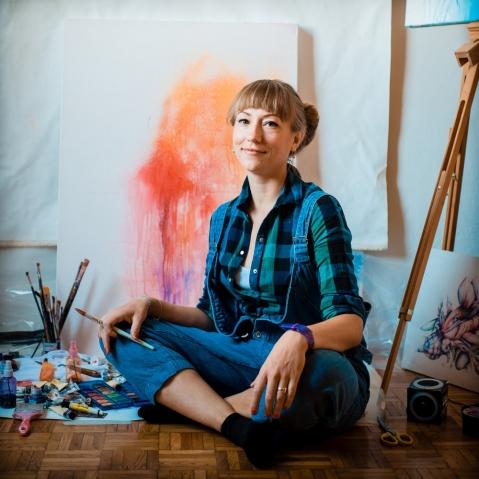 Art Supply Central, a Cheltenham-based online arts and crafts supply retailer, has announced an update to its 14-piece artist brush set, sold via Amazon UK.
Cheltenham, UK – December 10, 2021 —
The latest announcement offers customers a superior selection of synthetic and natural brushes ideal for use with oil, watercolor and acrylic paints.
More details can be found at https://www.amazon.co.uk/Artist-Synthetic-Brushes-Watercolour-Guarantee/dp/B00KEW480M
The newly updated product comes with a one-year warranty that the brushes in the set will not warp, bend, lose their shape, or break.
Suppliers of high quality, exclusive art products and craft tools, Art Supply Central prides itself on offering the best equipment at the most affordable prices, with quick and prompt shipping through Amazon.
The company's 14-piece artist brush set is a great alternative to poor-quality single-use brushes. The brushes have been handcrafted to last for years without warping or deforming. A collection of premium brushes, the set includes 7 natural bristle brushes designed to work especially well with oil based paints. The natural set includes one round brush (#2), two flat brushes (#4 and #6), three filbert brushes (#8, #10 and #12) and one fan brush (#4).
Supplied in a sturdy black satin effect brush case for easy transport, the set also includes 6 synthetic brushes (2 round, 1 flat, 3 filbert), perfect for watercolor and acrylic. Each has a long beechwood handle and sturdy aluminum ferrule to ensure the bristles stay in place and has color coded handles for ease of use. For a limited time, a free Short Detail Brush is also included in the set.
Art Supply Central's brush set has excellent liquid-holding capacity, with pointed brush tips for small details and a clean finish. With hassle-free returns and a 1-year satisfaction guarantee, the brushes are also available at a discount when customers purchase 2 or more sets.
With the latest announcement, the company continues to provide a wide range of quality and affordable art supplies for beginners and experienced artists and painters to buy online.
"I bought these brushes as a gift for my dad who paints, and he was very happy with them," said one satisfied customer. "The packaging is also very beautiful and classy, ​​???? in black satin. I recommend them to all painting enthusiasts and non-painters.
Those interested can find out more by visiting https://www.amazon.co.uk/Artist-Synthetic-Brushes-Watercolour-Guarantee/dp/B00KEW480M
Contact information:
Name: Emma Penrose, Customer Service Manager
E-mail: Send an email
Organization: Art Supply Central
Address: Kingsley Gardens, Cheltenham, Gloucestershire GL51 7TF, United Kingdom
Website: https://www.amazon.co.uk/Artist-Synthetic-Brushes-Watercolour-Guarantee/dp/B00KEW480M
Build ID: 89056343
COMTEX_398694428/2773/2021-12-10T21:08:49