China sets up offshore oil production platform in Bohai Sea
---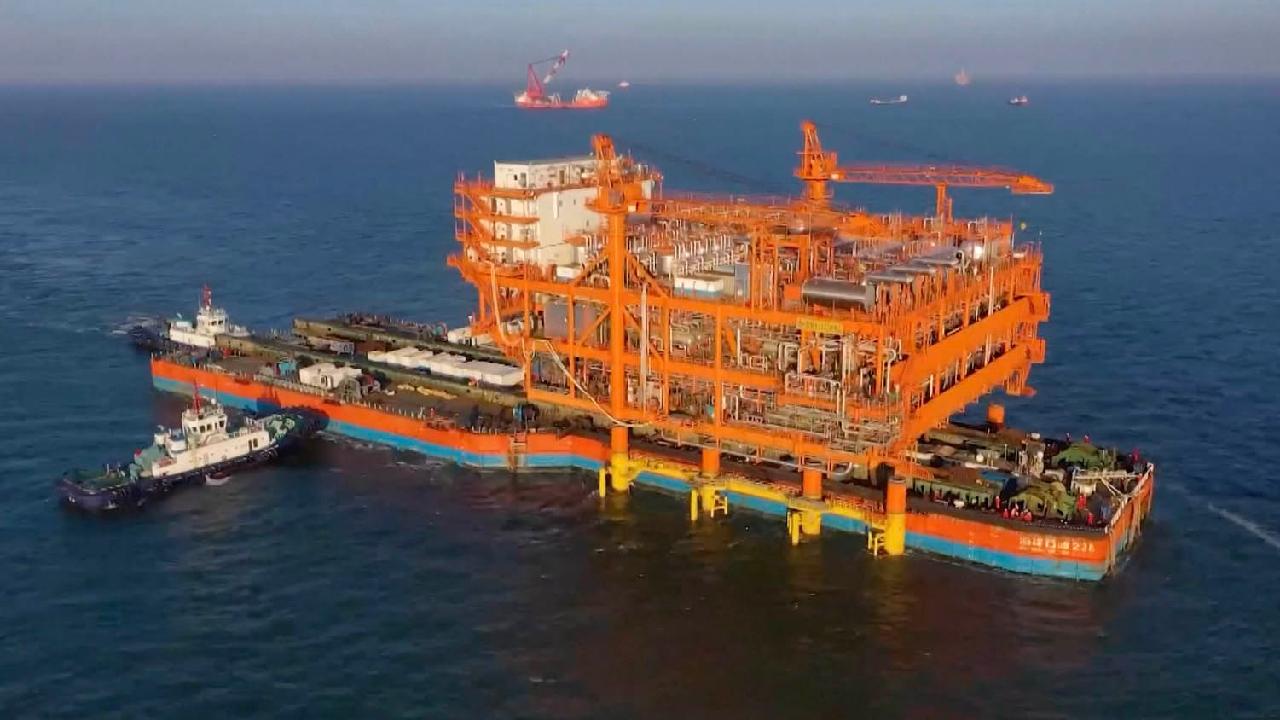 The offshore oil production platform of Kenli 6-1 Oilfield, a large-scale oilfield with 100 million tons of reserves in northern China's Bohai Sea, completed its floating facility on Tuesday.
Kenli 6-1 oilfield is the first large-scale oilfield of 100 million tons in the northern area of ​​Laizhou Bay in the Bohai Sea. The rig is expected to boost oil and gas production at the country's largest crude oil production base, the Bohai Bay Offshore Oil Cluster.
The 36.5-meter-high platform, weighing 15,500 tons, is the heaviest facility in Bohai Bay as its projected area is equivalent to the cumulative size of 11 basketball courts. The floating installation is adopted because the traditional approach of using the offshore floating crane to build the platform can no longer work due to the massive weight.
"We have completed the construction and installation of the rig on land as much as possible and have greatly shortened the offshore construction period," said Wen Jinlai, construction project manager at China National Offshore Oil Corp. (CNOOC) in Tianjin.
The rig will join the other 15 rigs in the Bohai Oilfield to optimize utilization and maximize development.
"The Kenli 6-1 Oilfield has six intelligent unmanned platforms, the most unmanned platforms in Bohai Bay to date. To bring the oilfield into production as soon as possible, all of its structural units are efficiently designed and constructed. The oilfield will begin operation during this year," said Xu Jianjun, director of local affairs at CNOOC in Tianjin.