Dutch protesters express anger over high energy prices and prime minister's web
---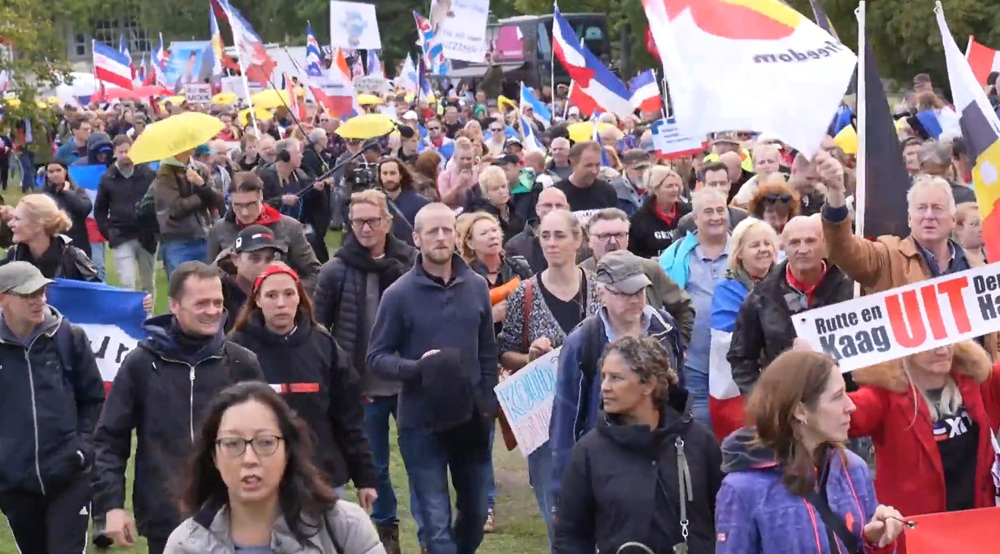 Dutch citizens staged protests against high energy prices, with some protesters throwing an egg on Prime Minister Mark Rutte's canvas in The Hague.
The government's failure to control energy prices caused public outcry and sent Dutch citizens to the streets.
Triggered by the ongoing war in Ukraine, an energy crisis unprecedented in decades is unfolding across Europe.
As the crisis snowballs, Europeans across the continent continue to grapple with rising costs and shortages ahead of the cold season.
Russia launched what it called a "special military operation" in Ukraine on February 24, with the stated aim of "demilitarizing" the former Soviet Donbass region, which is made up of the self-declared republics of Donetsk and Luhansk.
Shortly after the start of the conflict, the United States and its European allies unleashed unprecedented waves of sanctions against Moscow.
However, Moscow has repeatedly warned that such punitive measures will certainly backfire.
Russia has nearly cut off its natural gas supply to Europe, citing technical difficulties caused by sanctions, leaving Europe to face a cold winter ahead.
Dutch Prime Minister Rutte was one of the politicians who fully supported the imposition of tougher sanctions against Russia.