Firefly Brand Management brings Bob Ross to paint beyond the canvas
---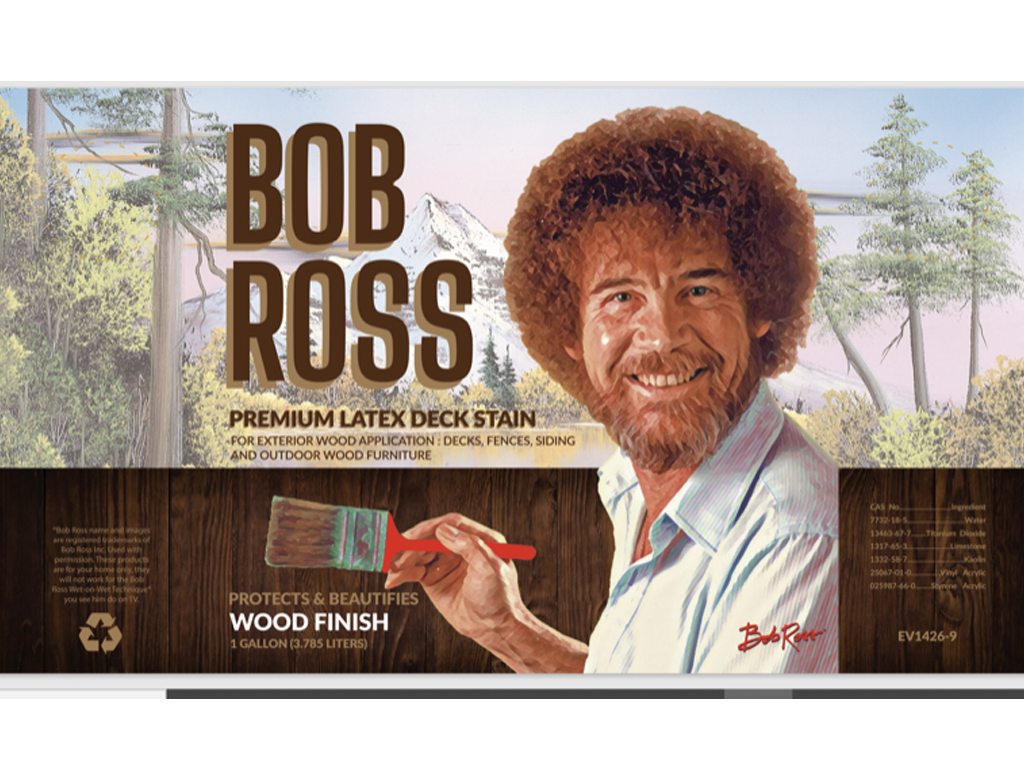 Leading brand and licensing agency Firefly brand management signed with GDB International, Incorporatedthe world leader in the paint recycling industry, to produce a new range of Bob Ross interior latex paints and wood deck stain. GBD showcases Bob Ross branded deck and latex paint range at this year's show ASD Market Week consumer goods show in Las Vegas.
Bob Ross gloss paints will be available in 2022 at all Evolve paint stores and online [email protected]
"So thrilled to have this new partner for our client, 'Bob Ross, The Joy of Painting', noted Cynthia Modders, CEO of Firefly Brand Management. "GBD prides itself on providing sustainable solutions and is highly recognized for its accomplishments, such as recycling over 118 million gallons of latex and oil-based paint with the utmost care. Consumers can now unleash their Bob Ross creativity by moving their paint from canvas to walls! »
"What sets Bob-Ross paint apart from the pack is its exceptional coverage, ultra-rich color and exceptional resistance to scuffs, scuffs and stains," says Sanjeev Bagaria, CEO of GDB. With its innovative colors and richness, Bob-Ross paint can turn your wall into a painting masterpiece.
Firefly Brand Management is a full-service global brand management and licensing agency specializing in entertainment, interactive, technology, arts and lifestyle properties. The company offers domestic and international licensing programs, product development, and offers dedicated marketing and business management services.