Grow These Five Herbs On The Kitchen Platform Or Window Without Worrying About The Soil
---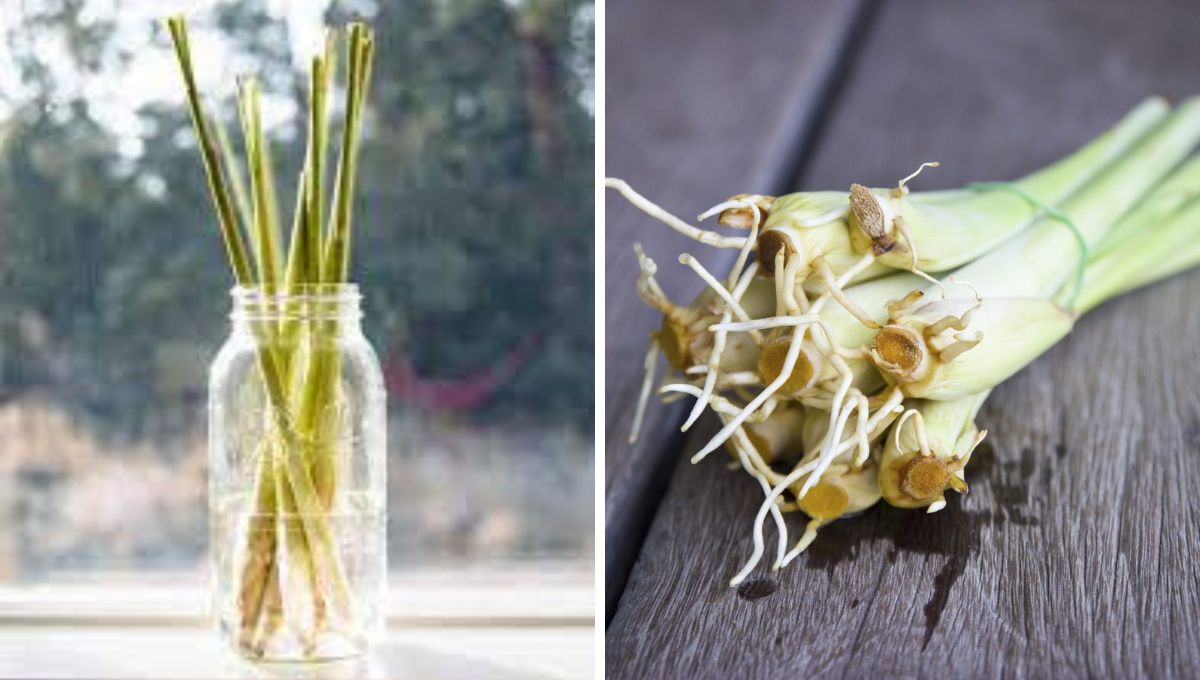 If you are fond of cooking, know that the taste of food is enhanced by the different herbs found in it. From lemongrass used in tea to basil leaves used in pasta, fresh herbs, picked from the plant, have different tastes and benefits.
Most gardeners grow such herbs in their own garden, but if you don't have a big home garden, there's nothing to be disappointed about. To make your food tastier, you can grow herbs in your own kitchen.
Gardening expert Reshma Ranjan grows many types of herbs, including cilantro, hydroponically.
1. Lemongrass- Although lemongrass can grow in any corner of your garden, but if you want, you can grow it without soil. For this you need to bring such a lemongrass from the market or from a friend's house, in which roots have come out.
Put it in a glass filled with water and keep it. Gradually, new roots and new leaves will begin to enter it. In a few days you can use a little lemongrass cut from the top.
2. Rosemary – It is an aromatic herb, which you can enhance the taste of Italian cuisine. Apart from that, it is also used in making flavored rice. The advantage is that it is easily applied by cuttings.
You can bring a six-inch rosemary cutting from anywhere, then tear off a few leaves underneath and plant it in water.
Roots will start to emerge in about 10 days and new leaves and branches will also start to emerge in 20-25 days. Change its water once a week.
3 mint- Mint is grown by most home gardeners and is not difficult to grow; But have you ever grown it in water?
For this, you will only need three or four mint sticks and two empty boxes (one large and one small). First you will need to make some holes in a small empty box. Now break the lower leaves with mint sticks and place them in these holes. Then place it inside the big box and fill the bottom big box with water. Keep it in the light and change the water once a week; Your mint plants will continue to grow.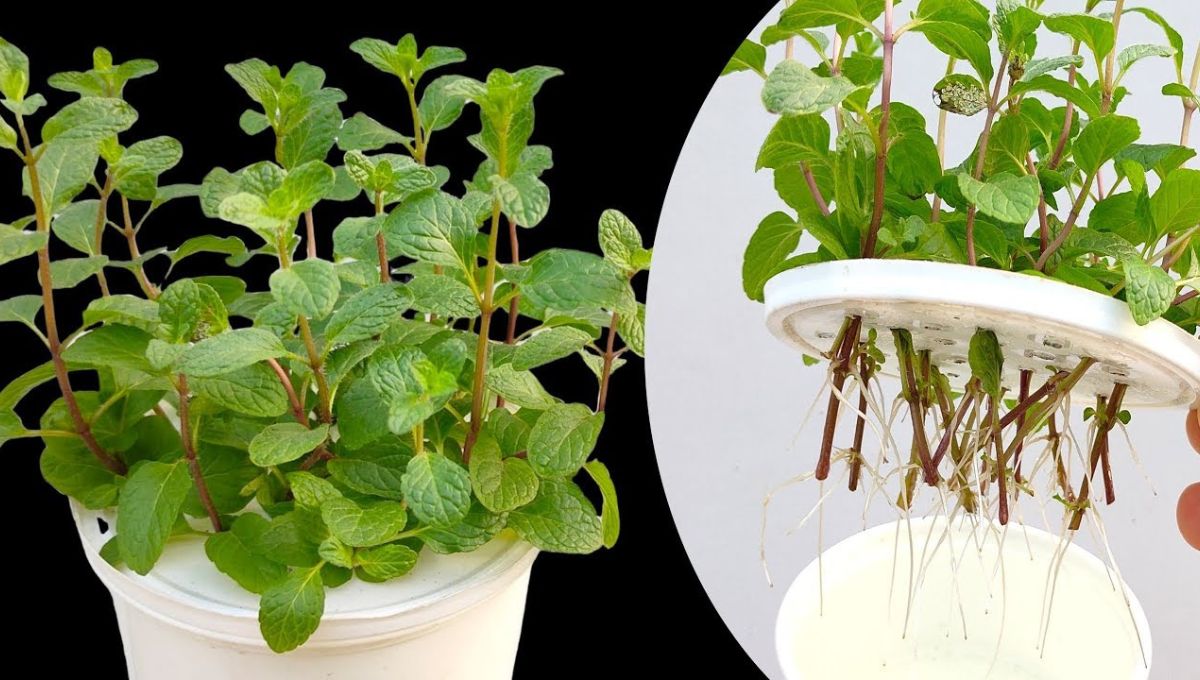 4. Indian Borage- It is a plant in the Coleus family, which people think of as celery because of its fragrance. You can also easily grow its cuttings in a jar filled with water. Grow three to four cuttings at a time and plant it in a large pot, which will make this plant a bit dense.
5. Italian Basil- Italian basil is a favorite herb of many. You can easily grow it with a small hydroponic setup like mint. For this you will need two pots, one small and one large. Pour water into the lower pot and in the upper pot you put two to three sticks of basil so that it remains submerged in the water of the lower pot. Note that the lower part only has the stem, not the leaf. This way you can easily grow basil in your kitchen.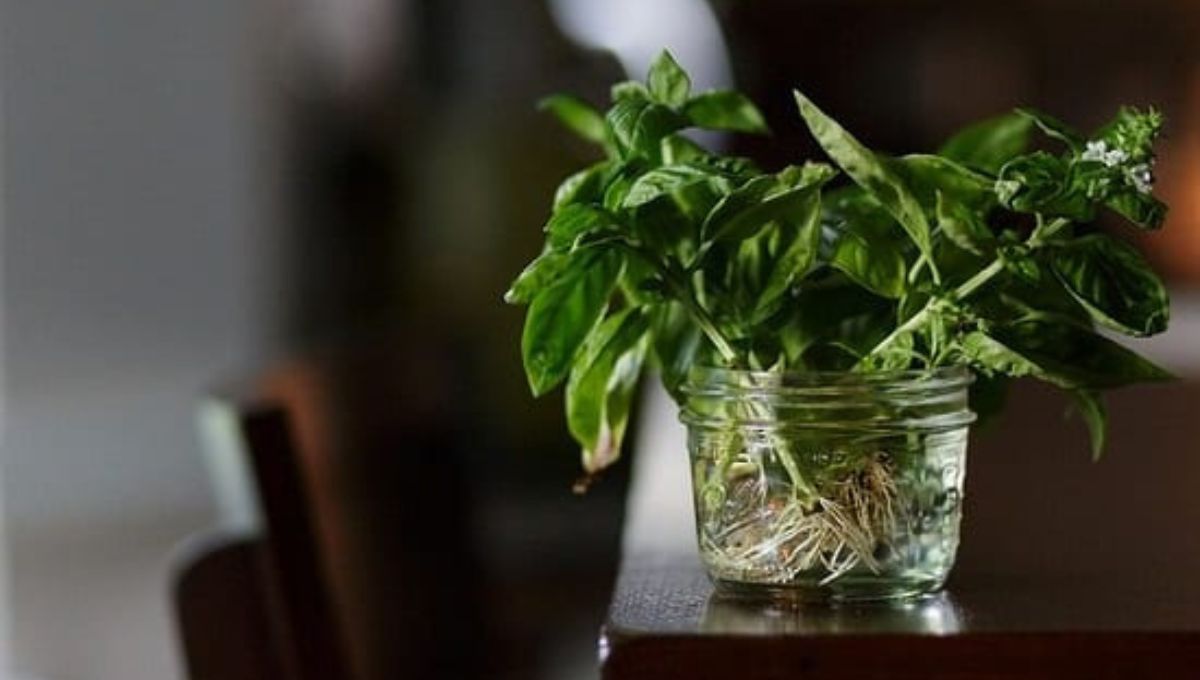 To grow all these herbs, keep some important things in mind –
1. Change the water every two days until the roots develop in the cultivated stems. Once the plant has taken root, change the water three days or once a week.
2. Add some hydroponic fertilizer to the water, it will make the plants grow well. Algae fertilizer can also be used by dissolving it in water.
3. Continue to prune the roots once a month.
4. If insects are seen, you can spray neem oil on them.
This way you can grow all those herbs on your kitchen windowsill with less water and less soil. This will keep your kitchen green and fresh.
You can follow Reshma Ranjan on YouTube for more information on hydroponic gardening.
Happy gardening!
Editing: Archana Dubey
Also read: Instead of buying at the market, save vegetable and fruit seeds like this for next year
This message comes from newspapers, magazines and third-party websites. For more information, please check NewsDay Express Disclaimer.