Local ed-tech platform Edutechs raises $100,000 in pre-seed funding
---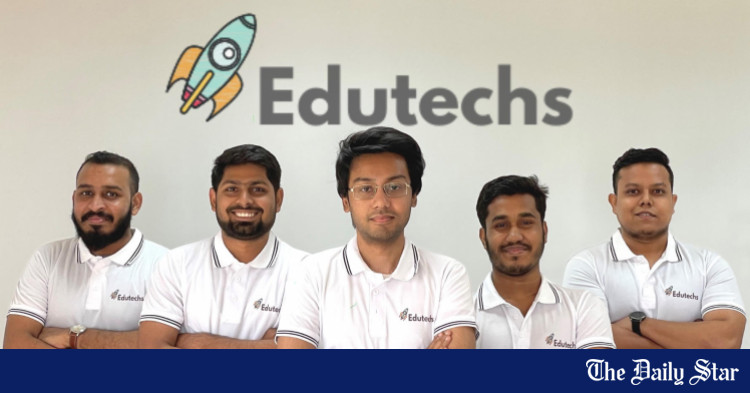 Members of the Edutechs team. Photo: Edutechs
">
Members of the Edutechs team. Photo: Edutechs
Edutechs, a Bangladesh-based edtech startup, raised $100,000 in its pre-seed round, led by serial investor Mohammad Maaz and industrialist FK Md. Emdad Khan.
According to a press release, Edutechs aims to bring futuristic advanced learning technology to every classroom in Bangladesh. In the future, they want to automate administrative tasks related to education in the country.
For all the latest news, follow the Daily Star's Google News channel.
With this funding, Edutechs aims to launch an app that will help more teachers and students become part of their digital ecosystem.
"Our goal is to bring education in Bangladesh to a world-class level so that the best and brightest in the country study here and stay here, pushing the country to become a global player," Mohammad Ekram said. , founder and CEO of Edutechs.
Edutechs was also a finalist in the "She Loves Tech" contest. They had also recently received a 10 lakh BDT grant from the Databird Launchpad competition.