Ocean Justice Forum Unveils New Policy Platform
---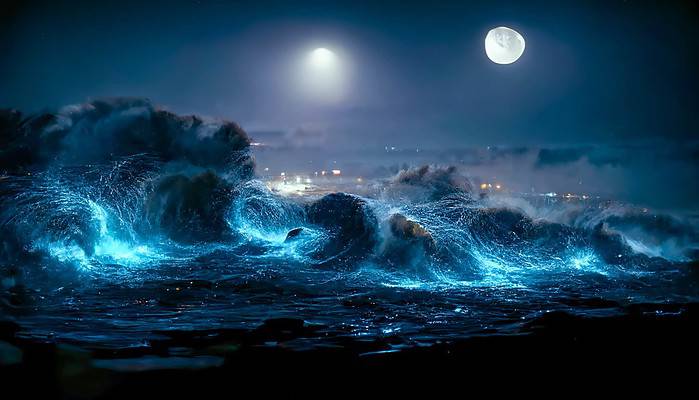 The Ocean Justice Foruma network of 18 local and national nonprofit organizations from across the United States, this week unveiled its new "Ocean Justice Platform."
The Platform is a consensus policy proposal that outlines what a just ocean future should look like for coastal communities across the country.
The Platform – consensus recommendations on federal ocean policy that promote racial, climate, environmental and economic justice – sets out five priorities to guide policymakers' approach to fair and equitable ocean policy:
"Protecting the ocean and the benefits it provides to all: A healthy ocean provides communities with economic opportunities, recreation, cultural and spiritual practices, and more. Policies to protect and restore healthy oceans through 30×30 and other efforts must include the perspectives of ocean justice communities and provide equitable access to healthy coasts.
"Alleviating the Disproportionate Burden of Pollution on Ocean Justice Communities: Pollution from fossil fuels, agricultural runoff, plastics and more disproportionately affects ocean justice communities. Policymakers must hold polluting industries accountable while reducing and eliminating pollutants.
"Promote an economy that supports the ocean and the communities that depend on it: A just ocean economy must prioritize people over businesses and uplift communities with jobs to support families. It is up to policy makers to include communities in decision-making and ensure they can support their historical and traditional ways of life
"Elevate renewable energy from the ocean rightly: The ocean has more to offer than harmful fossil fuels. It's time to end taxpayer support for offshore oil and gas that has hurt ocean justice communities, eliminate port emissions, and switch to renewable energy from righteous sources.
"Prioritize community social cohesion in disaster response and adaptation investments: For too long, ocean justice communities have not received adequate support from the federal government as they face rising tides and stronger storms. Decision makers must strengthen planning, provide resources to minimize expected impacts, and increase investments in emergency response to help communities recover so they have the resources and support to make their own decisions in the short term. and long term.
You can consult the Ocean Justice Forum works at https://www.oceanjusticeforum.info or watch the video below.