Saab Seaeye Falcon supports platform-reef inspections in Angola
---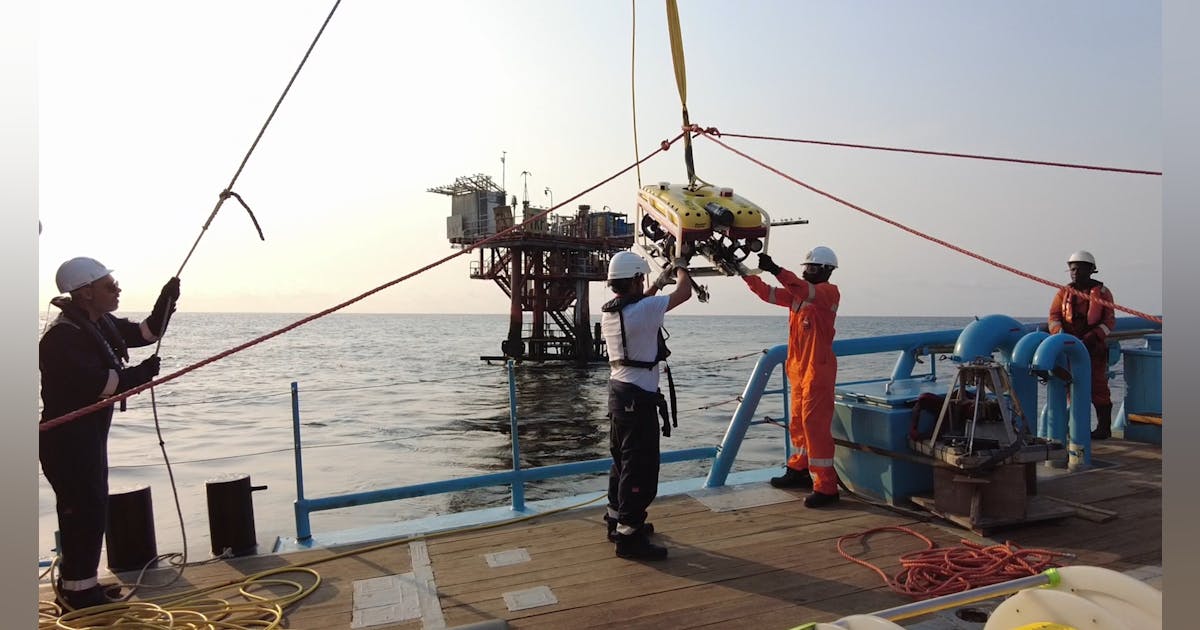 Overseas staff
FAREHAM, United Kingdom – An oil production platform off Angola is being dismantled for new service as an artificial reef, after toppling on its side.
Environmental quality service provider EQS is deploying a deployed Saab Seaeye Falcon underwater robot for the program.
Falcon supports surveying and mapping of subsea components, including verification of the wellhead, pipelines, and surrounding marine environment.
Water and sediment samples collected from various locations and at different depths will provide baseline environmental conditions, with emphasis on zooplankton, phytoplankton and benthos.
Marine growth is prevalent throughout the structure. After the dismantling, supervised by the Angolan Ministry of Mineral Resources, Oil and Gas, further studies will follow the evolution of marine growth on the newly created reef.
EQS chose the Seaeye Falcon for its ability to handle cameras, sensors, tools and data collection systems that include digital multi-frequency profiling sonar.
The mission involves a multidisciplinary team from different companies and sectors, such as marine biology, hydrographic surveys and quality inspectors.
Future work will include clearing an area of ​​fishing nets, restoring platform signage and marking, positioning signal buoys, and confirming pipeline locations to monitor marine growth.
11.11.2022