Shane will be offering a Pastel demo on October 13 at Meeting House
---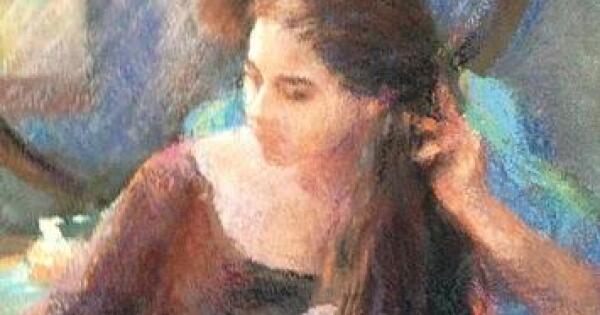 Posted: 06 Oct 2021 07:30 AM
On Wednesday, October 13, the Society of Creative Arts of Newtown (SCAN) will welcome Shauna Shane for a demonstration of creating a pastel portrait.
This program is scheduled for 7:30 p.m. on the lower level of Newtown Meeting House, 31 Main Street.
Jack Broderick, which was originally scheduled for October 13, will be rescheduled at a later date.
Reservations are required and anyone planning to attend must be vaccinated against COVID-19. Masks will be compulsory for everyone.
Working in a variety of mediums, Shane's paintings are saturated with light and color, illuminated by many years of painting from life. Whether landscapes, animals or figures, Shane's paintings reflect a solid academic background as well as his ability to communicate the unique atmosphere and emotion of the scene.
Shane has been a full-time professional painter for over 40 years. She is a Signature Member and Board Member of the Hudson Valley Art League, as well as a Signature Member of the Connecticut Pastel Society, North East Watercolor Society, Lyme Art Association, Arts Center East, and Connecticut Plein Air Painters Society.
In 1988, Shane founded Artists Open Studio, which promotes the work of over 65 artists in the northeastern corner of Connecticut.
Early in her career, Shane was selected to be an Artist-in-Residence at Yellowstone National Park. Most recently, he was chosen to be Artist-in-Residence at the New Britain Museum of American Art.
A popular demonstrator and teacher, Shane prides herself on her ability to teach others how to see and understand the visual world in a way that makes their artistic journey enjoyable and productive. Positive and energetic, her versatility is showcased in her effective and inspiring teaching in oils, pastels, acrylics and watercolors.
She teaches at the West Hartford Art League, the Glastonbury Art League and in her own studio in Storrs.
"Because of the way I see the beauty of nature, my paintings are exuberant in color and energy," the artist said. "I paint every day feeling the tradition of the American masters of the outdoors behind me, immersed in the light and atmosphere of the day. There is simply no way to describe the intense experience and connection that occurs when painting from nature. "
For more information about SCAN and its programs, visit SCANart.org.
"Evening Routine" is a 20 x 16 inch pastel by Shauna Shane, who will be offering a free demonstration on how to create this type of work during her visit to Newtown in mid-October.