"Start small floating wind oil rig electrification projects as soon as possible"
---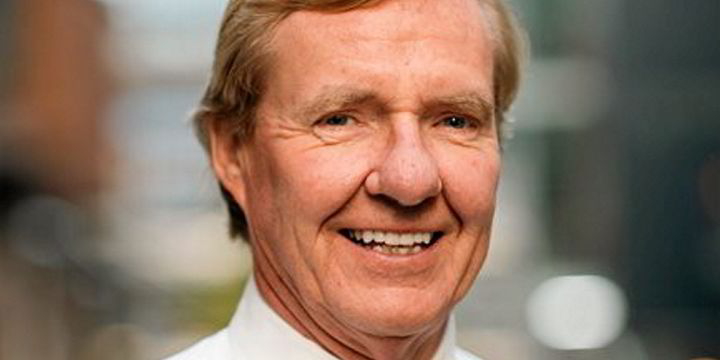 The political drive to electrify oil and gas platforms on the Norwegian Continental Shelf (NCS) with electricity from land continues, but faces a series of old and new challenges, most recently the negative effect of the energy crisis in Europe and unprecedented price increases. And at the same time, the real climate impact of reducing CO2 emitted by these hydrocarbon production complexes is also a subject of debate, since the emissions will occur anyway when burning gas onshore, with only the Norwegian national CO2 and net zero targets benefit.
Focus: get the information you need with the Recharge diary
The global energy transition is gaining momentum and the flow of information that accompanies it is becoming an information deluge. Separate the greenwash giants and the hard facts from the clickbait headlines with Reload Agenda, our curation of the week's market events, distilled into a quick-read newsletter. Register here free
Electricity generated onshore in Norway could, instead of electrifying platforms, be exported to mainland Europe, reducing their emissions with similar global effects and much lower costs for Norway, or used for development manufacturer of clean industry locally.
So far, eight oil and gas platforms on the NCS are supplied with electricity from shore, with an additional 15 TWh/year in projects currently being planned. This would represent around 10% of Norway's total electricity production, or 157 TWh in 2021.
At the same time, floating wind development off Norway continues to lag, as the first power from offshore licenses may not reach shore until 2030. It's hard to fathom when the first license wind farm was granted for Havsul outside the northwest coast of Norway as early as 2008.
Floating offshore wind is a great way to electrify rigs instead of drawing electricity from the onshore grid, and the sector represents a great opportunity to accelerate larger floating wind developments and related industries in Norway. . Accelerated smaller-scale projects should be possible in the well-known waters around the NCS oil and gas platforms, which are equipped with infrastructure and logistical support.
The development of Hywind Tampen, the 95MW spar-based floating wind grid installed in the North Sea by Equinor to supply a third of the electricity demand of its Snorre-Gullfaks complex, will go down in history as the first project of this type, but much larger developments are on the horizon.
The article continues below the ad
The outlook for gas and CO prices2 taxation/tariffing provides hope that floating platform wind power projects will become commercially viable for operators. Some government guarantees and subsidies, such as Norway's Enova innovation fund, will likely be needed to get the first crucial players off the ground. But it will be a small cost to the country compared to the ongoing full electrification from the shore.
By increasing the size of future floating wind farms, the fleet could provide electricity ashore in addition to electrifying operational oil and gas platforms. Variable wind power from offshore combines very well with hydropower supplied by Norway for efficient energy use and supply to the Norwegian and European grid.
It's hard to fathom that the first offshore wind power wouldn't reach Norwegian shores until 2030 when the first license was granted to Havsul in 2008.
Power can also be reversed to ensure continuous electrification of a rig regardless of wind conditions, which would simplify operations by eliminating backup systems such as gas turbine generators, batteries, etc.
Equinor's planned 1GW Trollvind megaproject may be the first to use this setup, but several other developments should also be viable for this operating model. These platforms already electrified from the shore could also be considered as hosting the incoming electricity production of a floating wind farm, the power line being already connected to the terrestrial network, thus avoiding long studies and environmental assessments and important investments for new export cables.
That said, BW Offshore and the wider BW Group believe it is very important to start small projects as soon as possible to gain technical and operational experience, as well as to develop the supplier and service industry.
We need to build new relationships – as we build with Ideol under the BW Ideol banner – which will bring floating offshore wind to markets around the world. We believe that bringing together our maritime, oil and gas heritage with powerful partnerships in the energy and industrial sectors will be important for rapid progress in the sector and faster climate action. On the NCS, this could well happen: a source of clean energy generation and decarbonization of the oil and gas platform, at the same time.
Together with Fram Green Technology and the Grieg Group, we are working to make floating wind-powered oil and gas platforms economically commercially viable in a much shorter timeframe than current Norwegian policy plans. Now is the time for the sector to fully seize this historic opportunity.
Jon Harald Kilde is Vice President of Business Development at BW Offshore, which took strategic ownership of French floating wind company Ideol in 2021 to form BW Ideol