Toronto 2022 Preview: Screen's Guide to Platform and TIFF Docs Titles | Features
---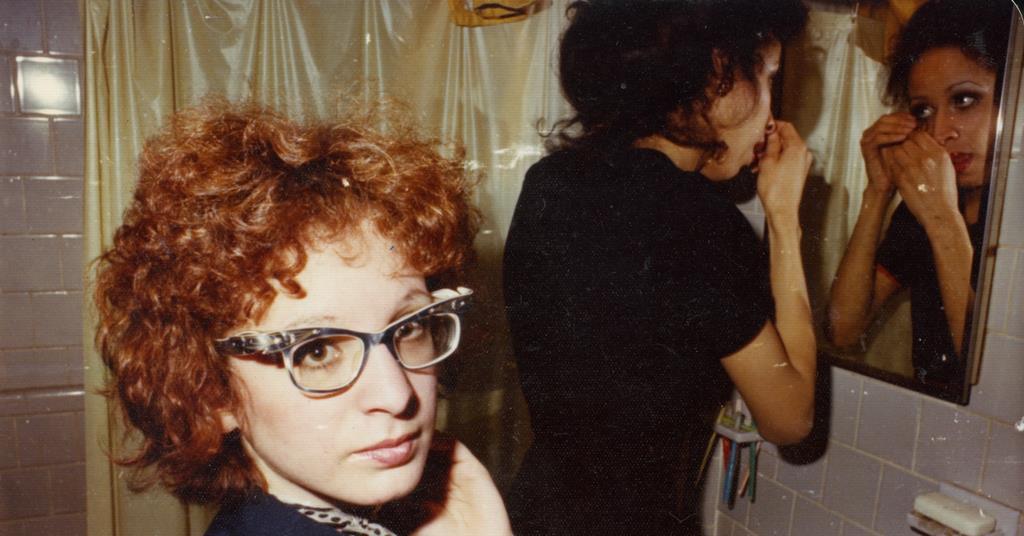 Platform
Coal (Braz-Arg)
Real. Caroline Markowicz
Markowicz's feature debut passed through the First Cut lab in Karlovy Vary and is set in rural Brazil, where a family caring for the ailing patriarch is approached by a nurse who offers to let the old man die and harbor a fugitive Argentinian drug lord. Maeve Jinkings and Argentinian Cesar Bordon lead the cast. Markowicz, based in Sao Paulo, is known for her short films, which have screened at TIFF and the Quinzaine des Réalisateurs in Cannes. coal (Carvao) is produced by Zita Carvalhosa's Superfilmes, and co-produced by Bionica Filmes and Ajimolido Film.
Contact: Urban sales
Emily (UK)
Real. Frances O'Connor
British born and Australian raised actress O'Connor is known for her literary roles such as Fanny Price in mansfield park (1999) and Emma Bovary in Mrs. Bovaire (2000). Fittingly, she's making her directorial debut with this self-written drama on The Wuthering Heights author Emily Brontë, with Emma Mackey in a cast that includes Fionn Whitehead and Oliver Jackson-Cohen. Emily, which opens Platform, is produced by Piers Tempest, David Barron and Robert Connolly. Warner Bros has UK and some other rights, hitting UK and Irish cinemas on October 14.
Contact: Fill films
Gravity (En)
Real. Cedric Ido
The second feature film by French Burkinabe actor, writer and director Ido centers on a planetary event that upsets the balance of a futuristic Parisian suburb. Ido previously directed Chateau in 2017, co-directed by Modi Barry. Gravity stars Max Gomis, Jean-Baptiste Anoumon, Steve Tientcheu, Olivier Rosemberg and Hafsia Herzi, and is produced by Emma Javaux via Une Fille Productions, with Trésor Cinéma in co-production and distribution in France.
Contact: Kinology
Hawaii (en)
Real. Maimouna Doucoure
Hawa follows Doucouré's entry into Sundance and Berlin in 2020 cute, which sparked controversy for Netflix around underage girls performing sexualized dance routines. Prime Video is on board for Hawaii, a coming-of-age tale centered on a teenage girl (Sania Halifa) who sets out to be adopted by one of the most powerful women in the world. As cuteit is headlined by rookie actors. cute producer Zangro, who shared the César for best short film with Doucouré in 2017 for Mom(s)produced again for his Bien Ou Bien Productions.
Contact: First video
How to blow up a pipeline (US)
Real. Daniel Goldhaber
Goldhaber, whose horror of 2018 Cam began its festival at the Fantasia International Film Festival in Montreal and was later acquired by Netflix, returns with this thriller about environmental activists sabotaging an oil pipeline. The film stars Ariela Barer (also co-writer and producer), Kristine Froseth and The White Lotusis Lukas Gage. It's based on Andreas Malm's 2021 book, which argues that sabotage is a logical form of climate activism.
Contact: CAA Media Funding
Riceboy is sleeping (may)
Real. Anthony Shim
With her second feature, Shim brings a 1990s drama about a single Korean mother desperate to provide a better life for her son in the Canadian suburbs. Originally starting out as an actor, with roles in the 2018 Tribeca title Zoe and Star Trek BeyondShim made his directorial debut with a 2019 drama the girl. The cast for riceboy sleeps includes Shim, Ethan Hwang (The Umbrella Academy), Hunter Dillon (To all the boys I've loved before) and newcomer Choi Seung-yoon.
Contact: Sphere Movies
Subtraction (Iran)
Real. Mani Haghighi
A regular at the festival, Haghighi had four films at the Berlinale (The pig, A dragon is coming!, Modest welcome and Men at work) and one in Tribeca (Abadan) but this is the first time that the Iranian director is at TIFF. Substraction revolves around a married couple (Leila's brothers co-stars Navid Mohammadzadeh and Taraneh Alidoosti) who become convinced they've met their doppelgangers. It is the first Iranian film to compete in the Platform section. Haghighi co-wrote 2006 by Asghar Farhadi Fireworks Wednesday.
Contact: Movie Shop
Thunder (Switzerland)
Real. Carmen Jaquier
Jaquier's 2012 graduation short film The girls' grave won a Silver Pardino in Locarno. Thunder is her first feature film, and is set in 1900 Switzerland, telling the story of a trainee nun who rebels after the death of her sister. The film, also screened in San Sebastián's New Directors section, is produced by Close Up Films, co-producer of Raoul Peck's Oscar-nominated documentary. I'm not your nigga.
Contact: Gregor Chambet, WTFilms
Tora's husband (India)
Real. Rima Das
The first Indian film to feature in Platform, this Assamese-language drama follows a father struggling to keep his business and relationships afloat during the pandemic. Das — which also produces Tora's husband — is no stranger to TIFF: she Village Rockstars had its world premiere at the festival in 2017, winning Best Feature Film at India's National Film Awards and becoming the country's Oscar nomination for 2019. It followed with 2018 bulbul can singwhich also premiered at TIFF.
Contact: Chaitanya Hegde, Monica D'Souza, Tulsea
Viking (Can)
Real. Stephane Lafleur
Lafluer's relationship with TIFF began in 1999 when Karaoke won Best Canadian Short Film. Eight years later, his first feature film Continental, a film without weapons won Best Canadian First Feature there, and returned in 2014 with You sleep, Nicolescreened in Contemporary World Cinema after its premiere at the Quinzaine des Réalisateurs in Cannes. viking follows a group on a parallel space mission to Earth to help solve the astronauts' interpersonal problems.
Contact: Sphere Movies
TIFF documents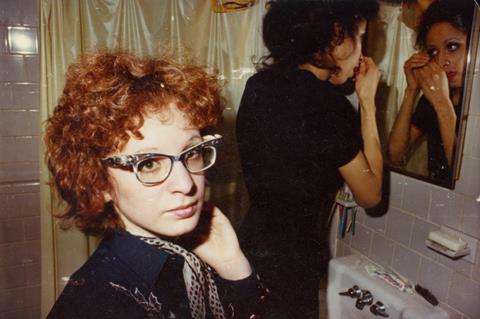 Toronto's documentary section boasts 22 titles this year, 16 of which are world premieres.
by Louis Armstrong Black & Bluedirector Sacha Jenkins' reappraisal of great jazz for Apple TV+, is the section's opening night world premiere.
The Grabof black fish director Gabriela Cowperthwaite, is another world first, following a journalist's work exposing corporate land grabbing.
Theater of Thought is a meditation on the human brain by Werner Herzog, previously at TIFF with documentaries including Meetings At The End Of The World.
World premieres include Sinéad O'Shea Pray for our sinners, on the history of brutality against children and women in Ireland; by Mila Turajlic Ciné-Guérillas: Scenes from the Labudovic reelson anti-colonial cinema; Documentary now!, featuring episodes of mockumentaries by Alex Buono, Rhys Thomas and Micah Gardner; and Sam Soko and Lauren DeFilippo Free moneyabout a universal basic income experience in Kenya.
Also launching at TIFF by Vinay Shukla As we watched, on independent media in India; Tamana Ayazi and Marcel Mettelsiefen In his hands, about a woman mayor in Afghanistan, produced by Hillary and Chelsea Clinton; Portrait of the Brazilian surfer by Stephanie Johnes Maya and the wave; Mark Fletcher's Marine Videography Film Patrick and the whale; and Self-portrait in a coffee makerdirected by and about the artist William Kentridge.
Miucha, the voice of bossa novaan archival film by Daniel Zarvos and Liliane Mutti, delves into the life and career of the titular singer.
The documentaries arriving at TIFF after having been screened this year in Venice or Cannes are those of Laura Poitras All the beauty and bloodshedby Sebastien Lifshitz Casa Susanna; Mariupolis 2 of the late Mantas Kvedaravicius, and My imaginary country by Patricio Guzman.
There are also five Canadian films, all world premieres: Babak Payami's 752 is not a numberat Madison Thomas Buffy Sainte-Marie: Carry on.by Brian D. Johnson ink colorTanya Tagaq and Chelsea McMullan's Always Deadlyand that of Nisha Pahuja kill a tiger.
Profiles of Nikki Baughan, Ellie Calnan, Tim Dams, Charles Gant, John Hazelton, Jeremy Kay, Lee Marshall, Jonathan Romney, Silvia Wong.